Stainless Steel Sandwich Pot Jacket Cooking Kettle Manufacturers
Introduction of Sandwich Pot

Sandwich pot, called steam-jacked kettle or cooking pot, can be applied to a wide variety of foods processing, such as candy, medicine, dairy, liquor, cake, candied fruit, drink, canned goods, sauce. It also can be used in making soup, cooking a stir-fry, stewing meat, cooking porridge, and so on.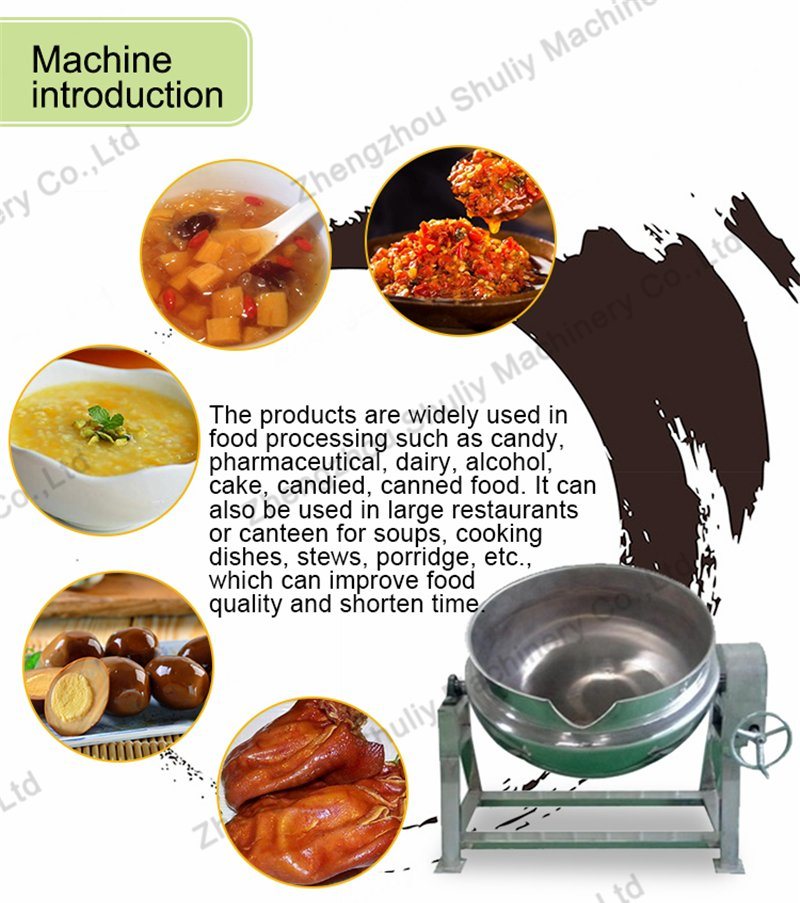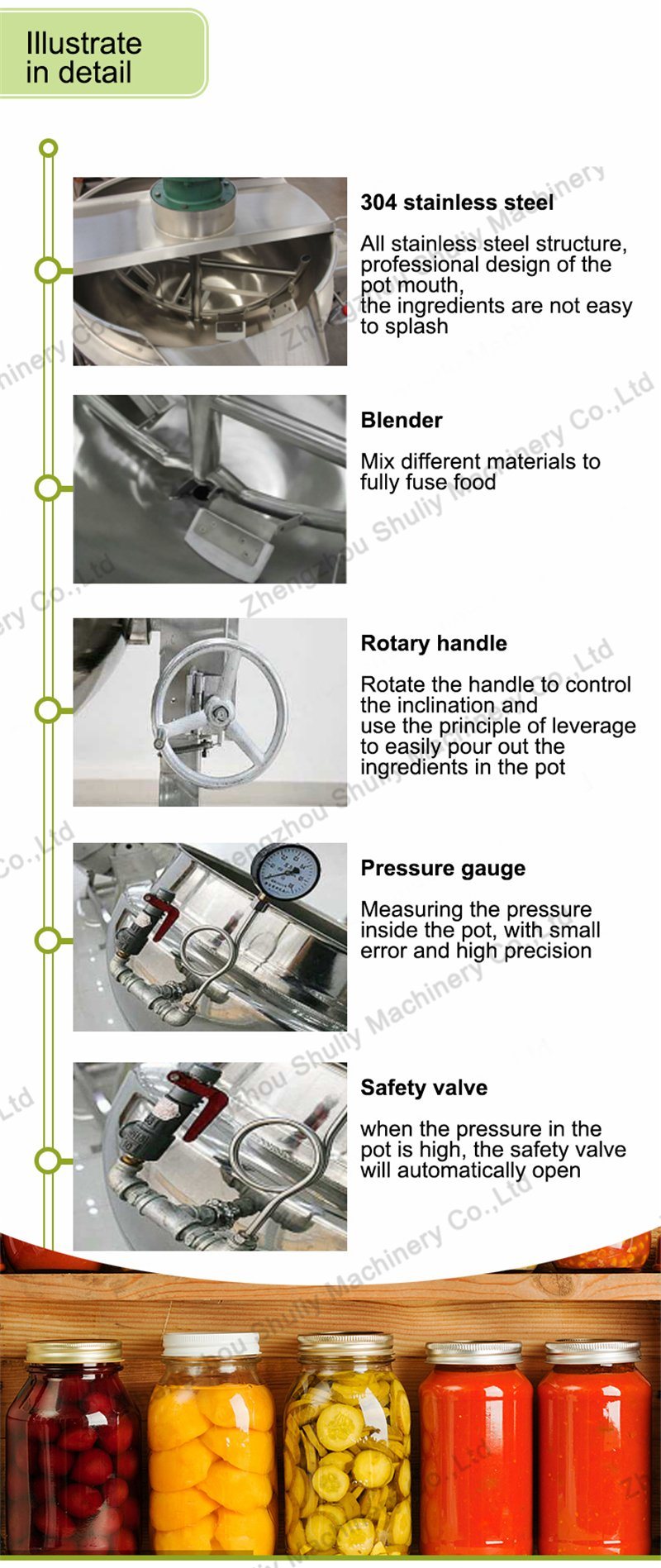 Advantages of the Sandwich Pot
1.Stir well, Using planetary mixing method, mixing evenly without leaving dead corners.
2.Non-stick bottom, The hemispherical stainless steel body formed by one-time stamping, the agitator, and the body have a high degree of fit, avoiding the pot.
3.Easy to use, Fully automatic control, frequency converter to adjust the stirring speed, simple operation.
4.Clean and hygienic, Selected high-quality stainless steel material, reasonable design, strong and durable.
5.Reasonable design, The product is beautiful in appearance, compact in structure, hydraulic lifting, tiltable design.
6.High power motor, Strong power, and efficient work, stable operation, and long service life.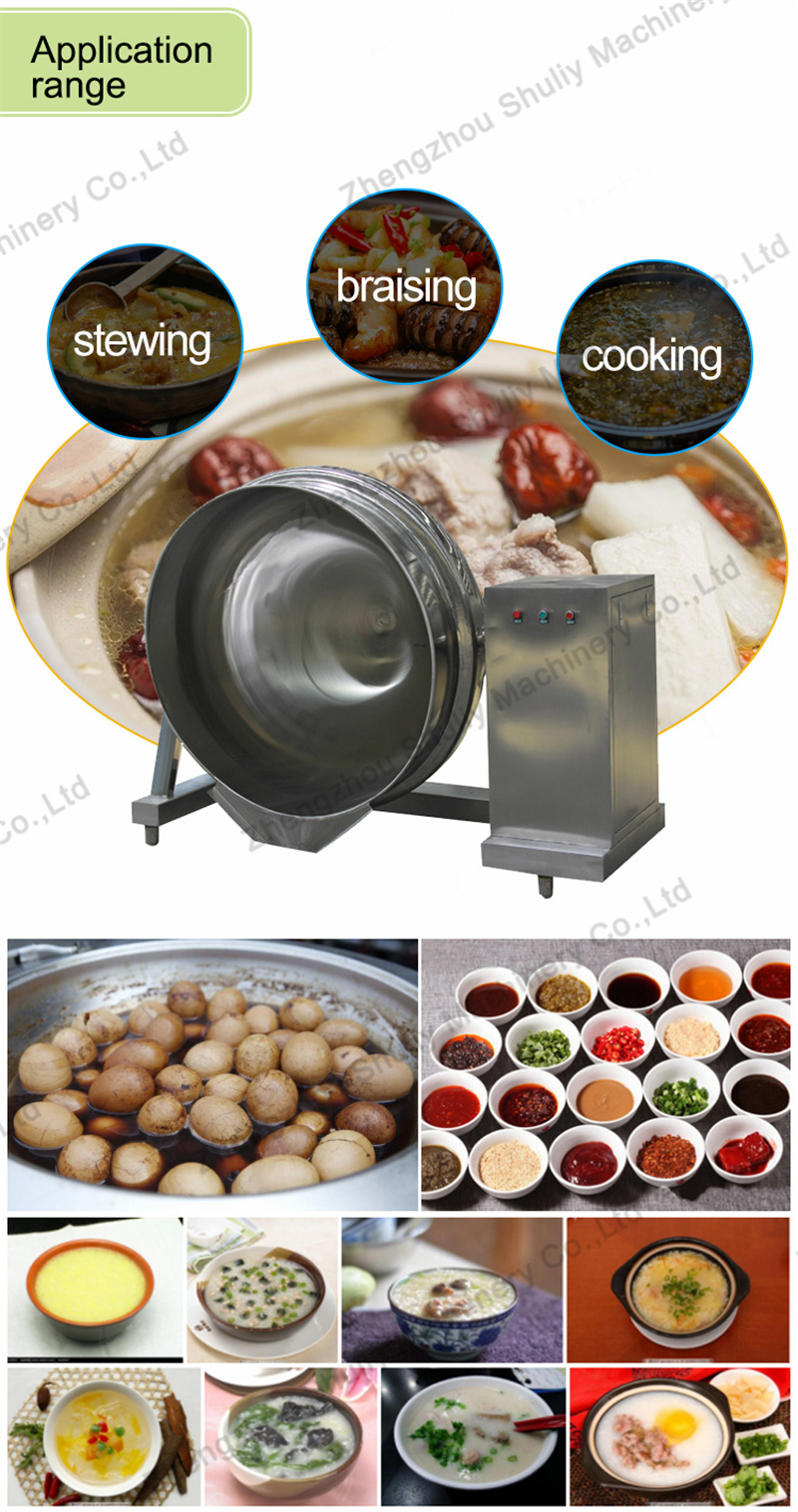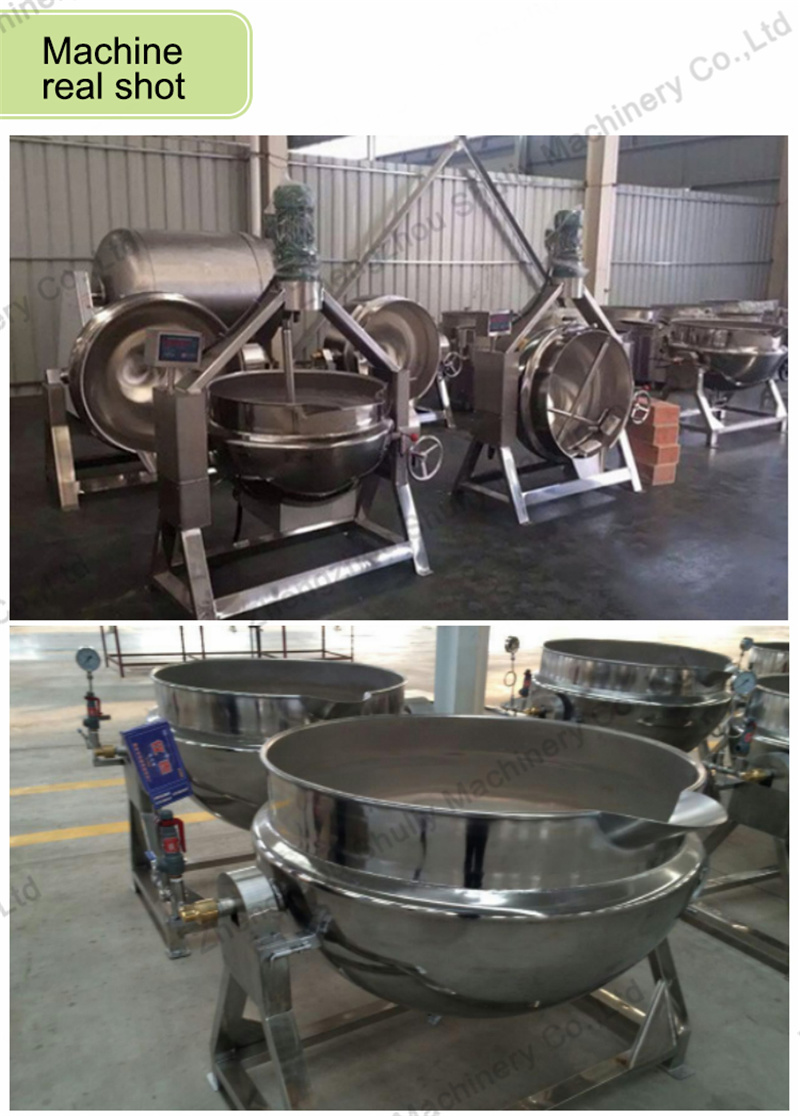 FAQ
1. What is the output of the jacketed kettle?
A.We have jacketed kettle of 100L,200L,300L,500L,1000L,2000L.
2. What are the heating methods?
A.Electric heating, gas heating, steam heating.
3. How to choose machine type based on raw materials?
A.If it is a relatively thin material, you can choose the jacketed kettle without stirring. Particularly thick material, it is recommended to use the one with stirring.
4. What are the vulnerable spare parts of the machine by electric heating?
A.Electric heating tube.
5. What is the power problem of electric heating?
A.If the capacity of the machine is greater than 100L, three-phase power is required. 100L can be a two-phase power.
6. How to set the heating temperature of the machine?
A.The electric heating can set the temperature through the electric control cabinet. The gas heating needs to be measured by yourself.